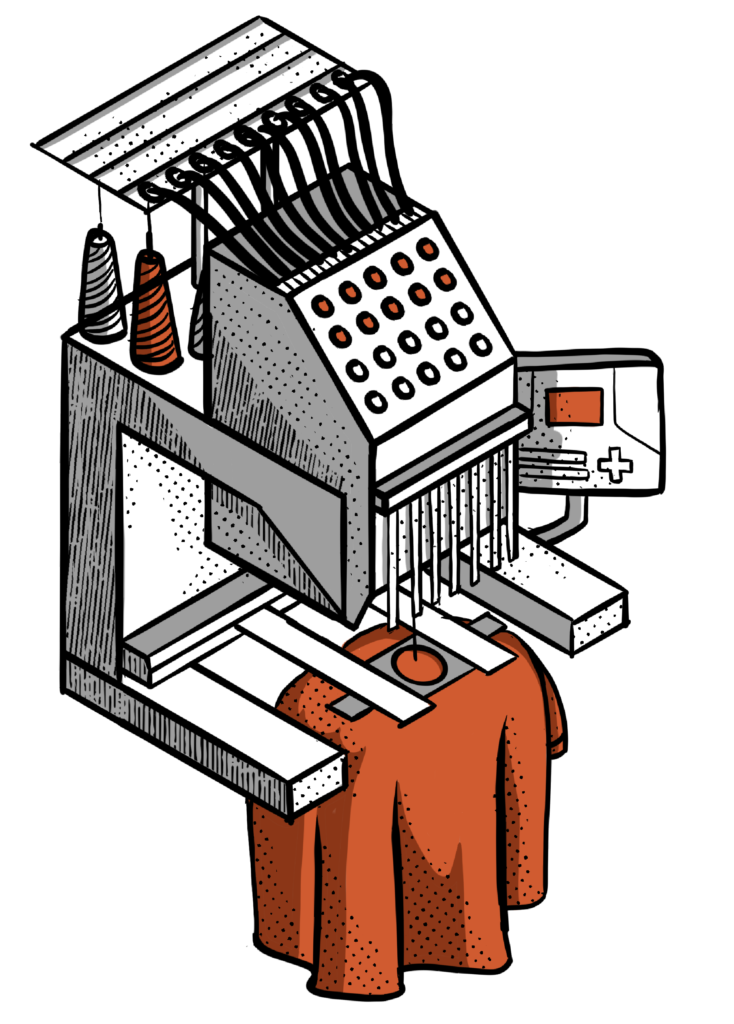 EMBROIDERY "NEED TO KNOWS"
There are a few things you should know before we get started. From garment fabric type, files for embroidery, the number of stitches, to "puff" on hats, there are a few things to consider and think about before getting your project stitched up.
DIGITIZING
Digitizing is the process that plots all stitches in your logo for the application. There are plenty of places that can digitize your logo online, but you might want to leave it to us because we will take the time to make sure it is done right for the task at hand. Things such as what fabric we are sewing on affect the quality of the final product, don't let anyone sucker you into bad digitizing. Let us do it right!
STITCH COUNT
Once we have your final digitized file, we can take the number of items being embroidered and stitch count and give you a final price. Since in most cases, we do not have the number of stitches before doing your embroidery, we quote on a "educated guess" and try to make sure that, if anything, we over quote so you are not surprised at the price.
11
Machine Heads Running at the Same Time
100
+
Industry-Standard Threads Available
500
Pieces per Day on Average
7-10
Production Working Days Specialty Threads Available LET'S DO THIS!
Ready to start stitching? Fill out this form and we will respond extra-fast and get the needles threaded for your order!